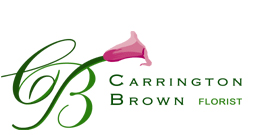 Flower Delivery in London and UK - Corporate Florist
Carrington Brown Florists are a central London Florist Company, established in 1991. Click Here to find out more about Carrington Brown.
Order your Bouquet
Making a purchase could not be easier, order your bouquet with our online bouquet ordering service to get your bouquet delivered to your door.
About Carrington Brown
Carrington Brown provides a virtual 24 hour operation, thus enabling greater hours of trading and flexibility for our customers.
View our portfolios for Wedding flowers, Corporate and Event displays, using the best quality flowers imported directly from Holland on a daily basis.
You can order your bouquets for delivery either online, by phone - for delivery in London and Worldwide.

PADI IDC and IE Past and Mock Exams and Revision - available from IDC Guide-
Be sure to check out our brochure.

that will tell you all you need to know about our Flower Delivery London services.
Frequently Asked Questions. Client Testimonials. Find us. Deliveries